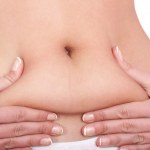 In 2012 I lost 28 pounds. I did it with a fad diet, because I had less than 2 months to take it off. I actually wanted to lose more, but I didn't have the willpower to stick with it. At the end of 2013, I've gained back 15 pounds of that weight, when I really needed to lose another 15.
The problem is that until a few years ago, my weight has never been a problem. I've never been more than five pounds overweight. Even then, losing five pounds was a struggle.
I'm usually quite active, running a restaurant, and working horses 4-5 days a week, but that doesn't seem to matter anymore.
It's all about metabolism. And here's the thing, I've lost a lot of muscle mass in the last decade. I feel it in so many ways. I read the book Evolution, and decided I needed to build my mass back up, so my metabolism will go back up, and I can burn calories more efficiently.
So, along with the Evolution program, which I can't even perform to the fullest at the moment, I'm adding Weight Watchers into the mix. I'm planning to work my way up to doing the full Evolution program by the end of 2014, and get back to my fighting weight.
I don't feel compelled to tell you my starting (or my goal) weight, but I will share my trials, ups and downs, and successes with you.
If you are in the same boat, I'd love for you to chime in and let readers know what works for you.
Now, it's been a long time since I've blogged regularly, so I'll do my very best to keep at least a weekly update.
And as the title says, this is not a New Year's resolution, it's a life plan.
I'm getting to the age where I will start reaping the "rewards" of my terrible eating habits, and I want to live long enough to be a great-great aunt. Considering my nieces and nephews haven't had kids yet, I need to last a lot more years.
I hope everyone had as unbelievable a 2013 as I did. And I hope 2014 is even better.